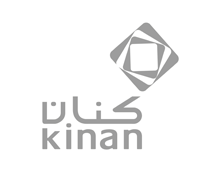 Welcome to Kinan Careers Portal
At Kinan, we believe that our people are our most valuable asset, which is why we have created an award-winning work environment where the main objective is to TRUST in ourselves & the work we do, have PRIDE in what we do, and ENJOY the people we work with.
We are considered to be one of the very few well-established real estate development organizations in Saudi Arabia. In addition, we are proud of having won many awards in "The Best Saudi Work Environment in a Real Estate Sector" and "Best Real Estate Developer in Saudi Arabia" throughout the years.
A career in Kinan is performance driven. Our reward system, career planning, and development programs are derived from performance. With a culture promoting INNOVATION, there are no limits to the experience you will gain.